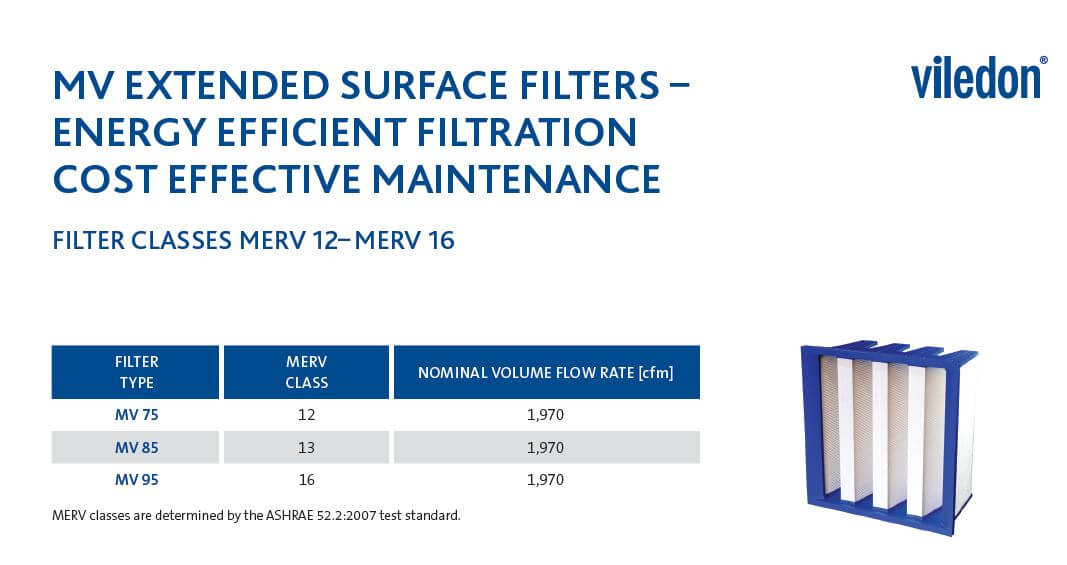 MV Cassette Filters
MV filters are constructed for ease of handling and installation. Freudenberg developed and manufactured 100% synthetic and hydrophobic filter media.
The MV filter media elements are potted into a high strength all plastic frame. This assures the user maximum operational dependability and consistent filtration throughout each specific application.
Entire filter element is free of metals, halogens and glass fibers as well as corrosion proof and fully incinerable which reduces disposal costs.