Trican has been a distributor of Plymovent Extraction Systems in British Columbia Since 1993
Trican Filtration Specializes in Diesel Extraction Systems for Fire Houses.  We also supply Mobile, Extraction Arm, Hose Reel and Welding Fume Extraction Equipment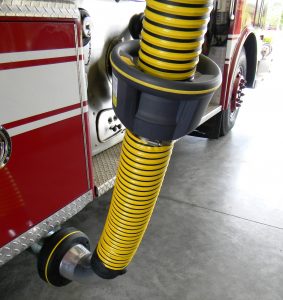 Plymovent Diesel Extraction Systems remove the dangers of diesel and gas exhaust. Each system is designed to remove hazardous exhaust and directly send it outdoors to provide a healthier working environment. A key component of our systems is our sealed nozzle design which offers virtually 100% source capture. We offer the Grabber in either a Magnetic or Pneumatic design. Our systems are easy to use and meet NIOSH and NFPA recommended occupational exposure to carcinogens guidelines.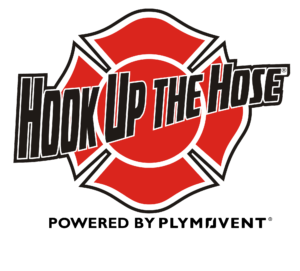 Hazardous vehicle exhaust emissions in the fire station are a firefighter's most significant cancer health risk and a serious legal liability for the fire department. You can eliminate this hazard from your firehouse with Plymovent Exhaust Capture Systems.
From existing stations to new design-built, our completely automatic start-up and disconnect Source Capture Systems are the recommended and optimum method for eliminating exhaust emissions at your station.
Fire Hall Applications: Trican can provide you with Plymovent parts and systems for;
Under Carriage Back-in Configurations (SBTA) PDS_SBT_EN
Drive-thru applications (STR) PDS_STR_EN
Single bays to multiple bays
Single or multiple engines that sit in tandem in your hall
Vertical Stack Exhaust vehicles (VSR)