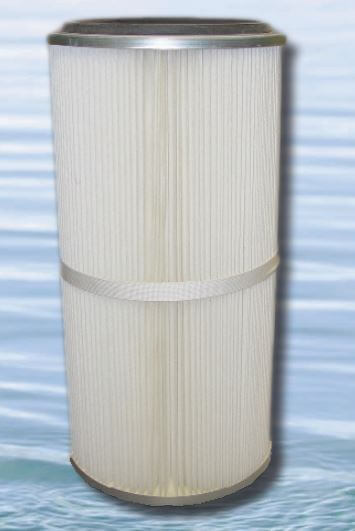 TFP Cartridge Filters
Viledon cartridge filters are developed for use in supply air systems for gas turbines and turbo compressors both on and off shore.
The cartridge is uniquely designed to minimize pressure drops while maximizing useful service life cycles, even under extreme operating conditions.
The synthetic media operates effectively in high temperatures and high relative humidity conditions, and is resistant to chemical damage.
The TFP 90 tested in tandem (conica l& cartridge) has an initial pressure drop of only 0.55″ W.G. when tested @ 1,360 CFM, this greatly increases gas turbine output while maintaining longer life versus generic "me-too" cartridge filters.
The filter cartridges provide optimized ratio between filtering area, pleat depth and number of pleats.